Welcome to our Australian, family run business; Wholesale Superstore
Author: Lisa Date Posted:19 July 2017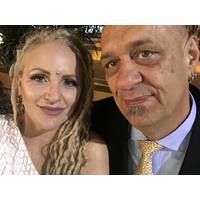 Welcome and introduction to our business Just a short welcome and introduction, plus a call for any suggestions or any questions you may have regarding our business and the products we sell.
Hi,
Thank you for being here, I am on a mission to reach out to our valued customers and to regularly update everyone on new products we have on offer,any special offers and some relevant information regarding our products.
My husband, Rick and I own Wholesale Superstore, our business is located in Islington, Newcastle NSW Australia and we live in the lovely, cosmopolitan, multi-cultural suburb of Hamilton.
We travel to China and other countries several times a year to attend trade fairs including the Canton Fair and the Yiwu fair, where we source new products that we think our customers will love.
Quality is always a priority, but the cheapest price is very important to us, we'd rather sell a lot of product at a great price, than sell a few things at an overly inflated price. It just means you get a great deal and we don't have a warehouse full of old stock...perfect.
In case you are not aware of us, our main products are pallet racking and shelving for warehouses and home garage use, plus hydraulic workshop equipment.
But we do dabble in lots of other areas, we sell safes as well as toys, christmas items and some home decor items to name a few.
Anything that we have on offer, is something either Rick or myself has researched and know inside and out, plus we pride ourselves on our after sales service. We have a full 12 month warranty on everything we sell.
Please comment with any suggestions you may have for further posts, maybe you'd like more information about one of our products or our policies..anything at all, I'd be happy to help with.
Lisa
---
Leave a comment